Wiki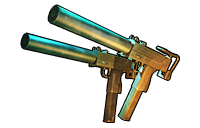 Normal weapon
Gun
Damage: 0.3*20
Magazine: 5
Rebellious and cool, but hitting enemies with these guns is pretty tricky.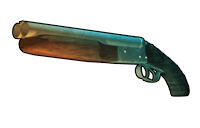 Double barrel shotgun means double fun and double doom.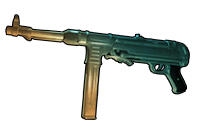 Fast but inaccurate and quite weak.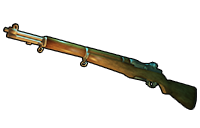 Legendary weapon in legendary reality-show. And that is really legendary.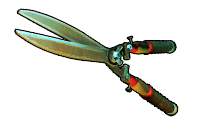 Normal weapon
Melee
Damage: 5     12 special
Reach: 1m
Murderer is always the gardener. True story.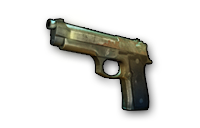 Regular weapon, very weak and quite slow. Only few bullets fit into magazine so you will have to reload quite often.
Can light hurt you? Yes, it can.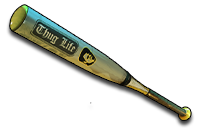 Rare weapon
Melee
Damage: 5    8 special
Reach: 1.25m
This famous weapon was mostly used for batting grenades back on enemies. It even inspired people to create popular game for talented sportsmen who were too lazy to try some physically demanding game.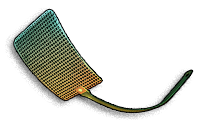 Rare weapon
Melee
Damage: 3     5 special
Reach: 1m
Can do what even tank can't achieve! If your enemy is a fly…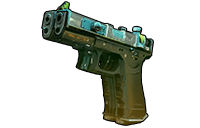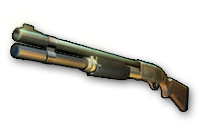 Very strong weapon with small magazine and low accuracy on greater distance.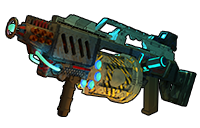 Shooting small explosives is much more fun than shooting regular ammo.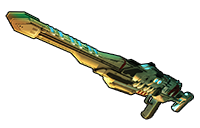 Extremely precise gun that kills many enemies in one shot.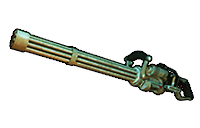 This is the ultimate weapon so you could want to keep it for really bad times.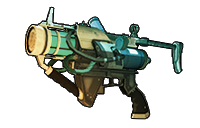 Freeze those bastards to the bone!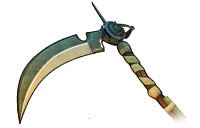 Legendary weapon
Melee
Damage: 8     5 special
Reach: 1.75m
Are you Death or Dead? With this weapon, choice is yours!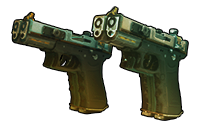 Legendary weapon
Gun
Damage: 1.5*4
Magazine: 7
One of the best weapons in Killing Room. Are you worthy of Quad-Wielding?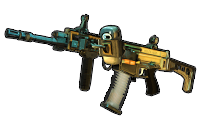 This famous weapon was heavily used during most of the 21st century. It is reliable, it is strong enough to be effective against most of units dispatched in combat situations.
Lockpick
Is it locked and you want to get in? Use lockpick and your skills!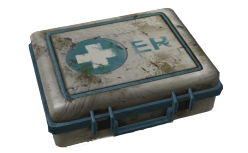 Medkit suitcase
Great for healing big wounds as it is also cheaper solution than multiple smaller medkits.
Heals: 20 points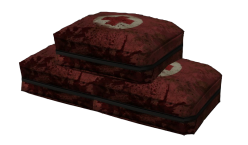 Medkit pack
More medkits, more healing! Doubles the effect of single Medkit.
Heals: 10 points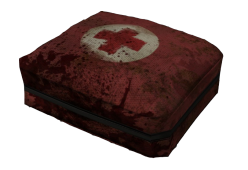 Medkit
Standard medkit for smaller wounds only.
Heals: 5 points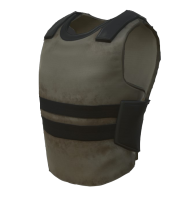 Vest
Vest provides you with good protection against damage. Real lifesaver.
Gives: 10 points